A Brit's Guide to the World of Stargazing
The ideal telescope is only a click away, but actually finding it in the UK can be quite overwhelming. At TelescopicWatch, we're here to assist you Brits find the perfect telescope to fit your needs.
Our Expert Writing Panel: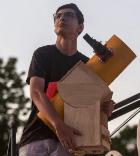 Zane Landers
Zane has been featured in the Sky & Telescope, TIME magazine, and National Geographic for his homemade telescopes.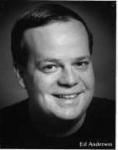 Ed Anderson
Ed Anderson is a member of the ASLI and the Custer Institute and has been featured on Sky And Telescope, NewsDay e.t.c

Richard J Bartlett
Richard's one of the dozen books, Easy Things to See With a Small Telescope, has got licensed for distribution with Orion Telescopes
We are proud to collaborate with the following organisations by making a small donation:


Our Latest Posts :